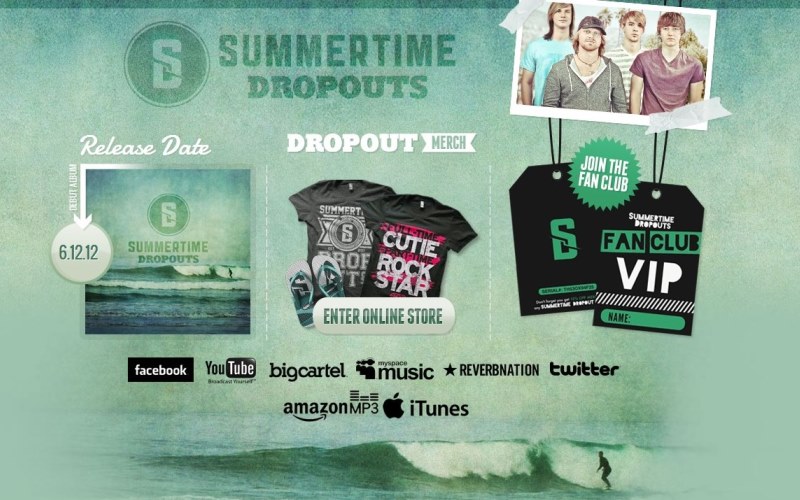 A website is a home base where you can have total control over what is presented to the public. We understand what fans and industry personnel alike are searching for when they visit your website – a meaningful resource which will provide all the information they need to make important decisions about your band, act or business. Different visitors require different types of information, and it's important that you're able to communicate a vast amount of information in a concise, logical and visually appealing manner. With our hard-earned expertise and acute understanding of the entertainment industry, we can help create the powerful marketing tool you require to communicate the essential elements of your message to a diverse array of visitors.
For the artist, band, comic, speaker or author, our goal is to create a seamless, easily navigable website which incorporates a current calendar, music samples, video clips, tie-ins to all your social media networking tools, electronic promotional tools for venues seeking to book you and much more. For a business, we seek to create a streamlined representation of your goods and services.
In the internet age, an effective website can be one of the most affordable and effective tools you can employ to increase the level of success you're able to achieve in your particular industry. And our web design team stand at the ready to build a welcoming, professional web presence for your customers.